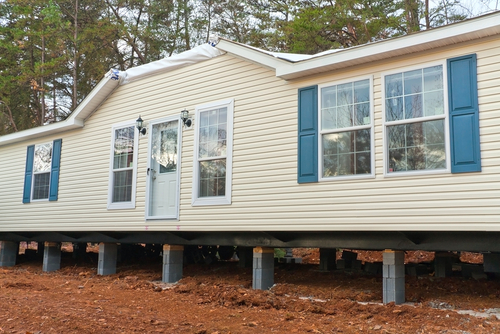 Manufactured home repairs shouldn't be left to just anyone. They're different from routine auto or home repairs and require a level of expertise that's specialized. At B D Mobile Home Service, we understand this better than anyone. With more than 40 years of experience delivering repairs and manufactured home renovation in Michigan, we're the experts to trust when your manufactured home needs work.
Everything we do is backed by proven experience and we guarantee the quality on every single job. Our owner is always on-site for repairs and we handle everything in-house—meaning your manufactured home is never being worked on by subcontractors. We promise only the best results.
Full-Service Repairs
Because we specialize in manufactured home repair, count on us to deliver a complete range of tailored services. Our experts can service your manufactured home from top to bottom and everywhere in between, working thoroughly to deliver solutions that restore the comfort and integrity of your manufactured home. Look to us for:
Water damage restoration
Floor repair/replacement
We can even tackle tough jobs like manufactured home roof repair in Michigan and Southwest Michigan to make sure your manufactured home is in its best possible condition when we're done with it!
manufactured Home Experts
Often, insurance companies and other entities will refer manufactured home work to companies that simply aren't equipped to deal with it. The problems is that while it might seem like you're getting the repairs you need, unqualified workers could be causing even bigger problems!
Rather than trusting your manufactured home repairs and remodels to repairmen who are unfamiliar with the structure of a manufactured home and unqualified to work on it, let B D Mobile Home Service deliver results that are guaranteed! Reach us today at 269-925-2665 and experience the difference for yourself.